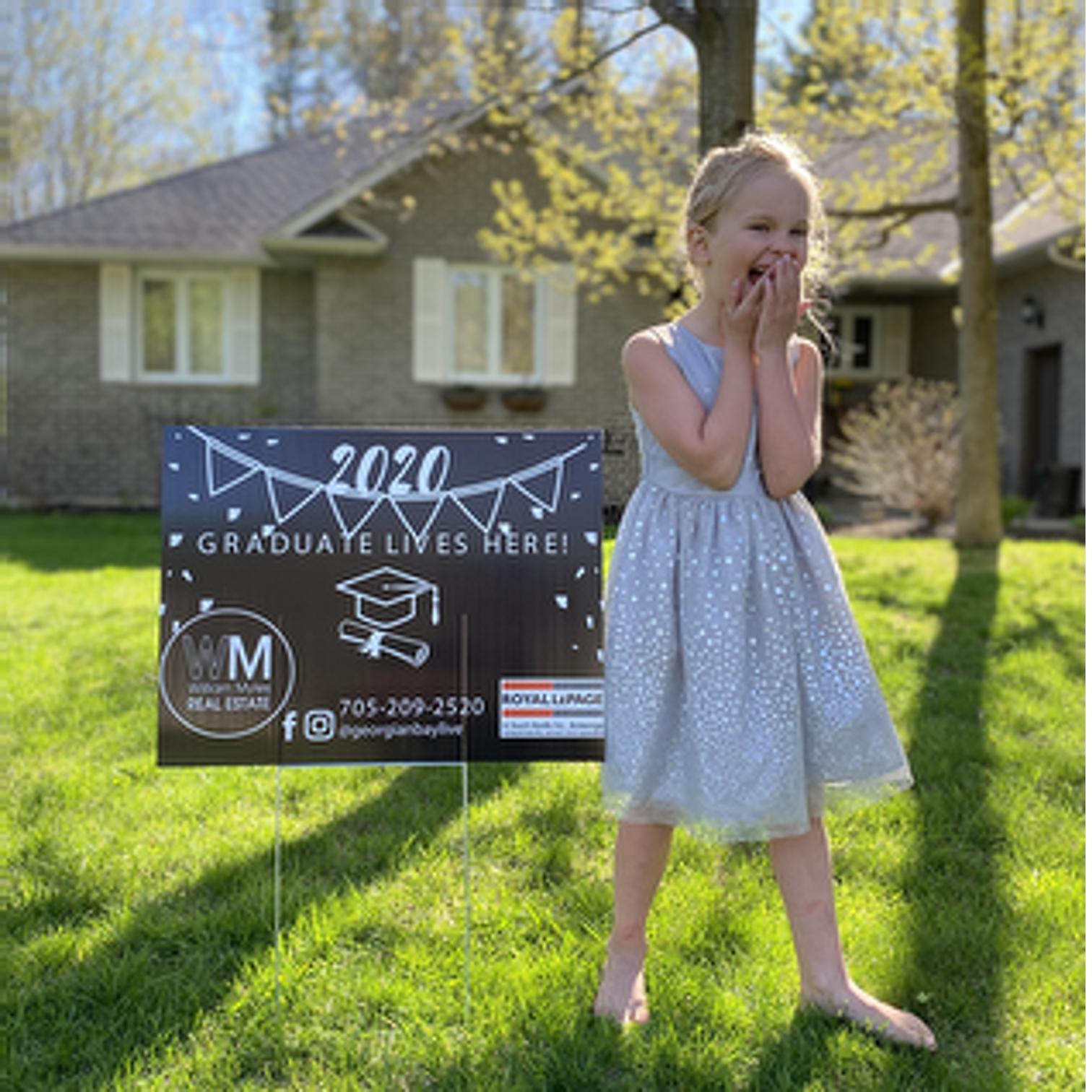 SHOW YOUR GRADUATION PRIDE AT HOME
Get your "Graduate Lives Here" sign!
🎓 Whether graduating from Kindergarten or celebrating a final year of high school, graduation looks a little different this year! That shouldn't stop you from showing off your pride for those who've achieved so much and worked so hard to get there!
Exclusively to our communities of Springwater, Tiny, Tay, Midland and Penetanguishene, I'm offering a free "2020 GRADUATE LIVES HERE" sign for your front yard!
To receive your sign and show your pride, simply message me or text 705-209-2520 (or even call) so I can deliver your sign directly on your lawn.
When you take your graduation photo, make sure to tag me @georgianbaylive on IG & FB for your chance to win a $100 gift card to Marlynn's Hamster in Penetanguishene (perfect for art, craft and school supplies!). Contest ends on the last day of school on June 25th!
Here's my little girl, a proud Kindergarten graduate (Jardin) from École publique Saint-Joseph! Bravo Liliane! We're so proud of you! 🎉
Congratulations to all 2020 graduates! Remember, your community is behind you!
Sales Representative, Royal LePage In Touch Realty Inc.
william.myles@royallepage.ca
Graduation sign